Windows XP Wireless LAN Card Installation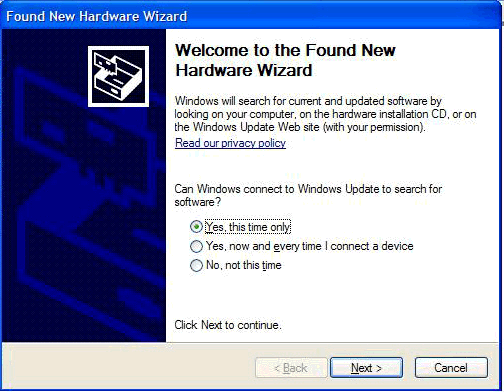 First screen - The new WLAN card has been detected.
---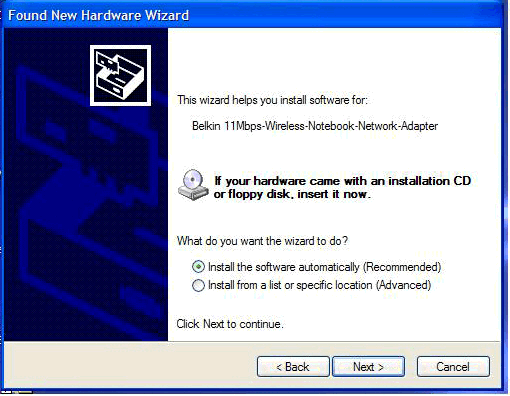 Second screen - If Windows XP does NOT have a driver for the WLAN card.

You will then be prompted by the driver installation software. If it offers "Windows Wireless Utility" as an option, select that option.
---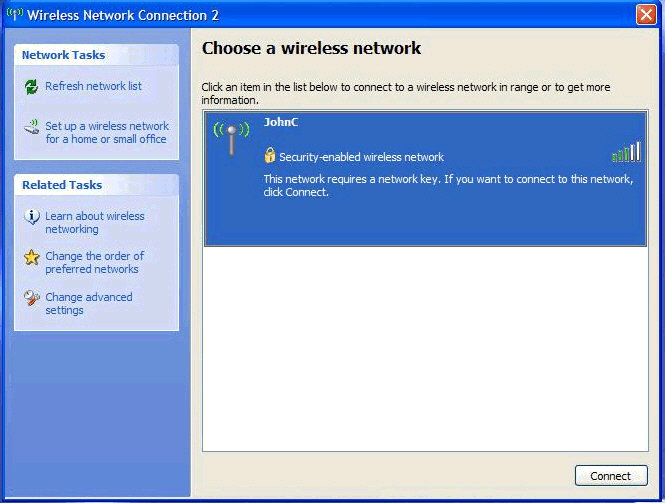 Third screen - Windows XP has found one or more wireless networks and you can choose the one to use.
---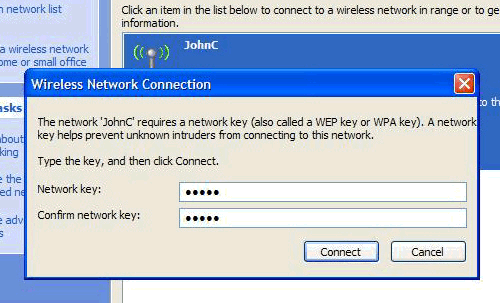 Fourth screen - A secure network requires a key, which is entered here. If the network is open, you will not see this screen.

---


Fifth screen - You are connected to the wireless network. Click "Disconnect" to disconnect from the network.

---
---
Home page This page is xpwlan.html. Last update
Copyright © 2004-2010 John E. Carter All Rights Reserved